Diaspora Band News
Posted On December - 2 - 2012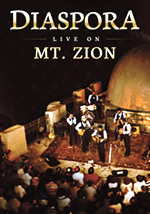 Special Chanukah Sale on the Diaspora "Live on Mt Zion" DVD.  Buy 1 get 1 free with free shipping to anywhere around the world.   $19.99 for 2 DVDs plus free shipping…. Happy Chanukah!

Posted On February - 14 - 2011

Posted On November - 11 - 2010

Please stop by and "like" the new Facebook fan page that is packed with pictures and videos.  Share with your friends and leave your comments.